SRE: FROM THEORY TO PRACTICE MINISERIES
What's difficult about on-call?
Featuring Yvonne Lam, Charles Cary, Kurt Andersen, and Matt Davis
Register to Watch Episode 1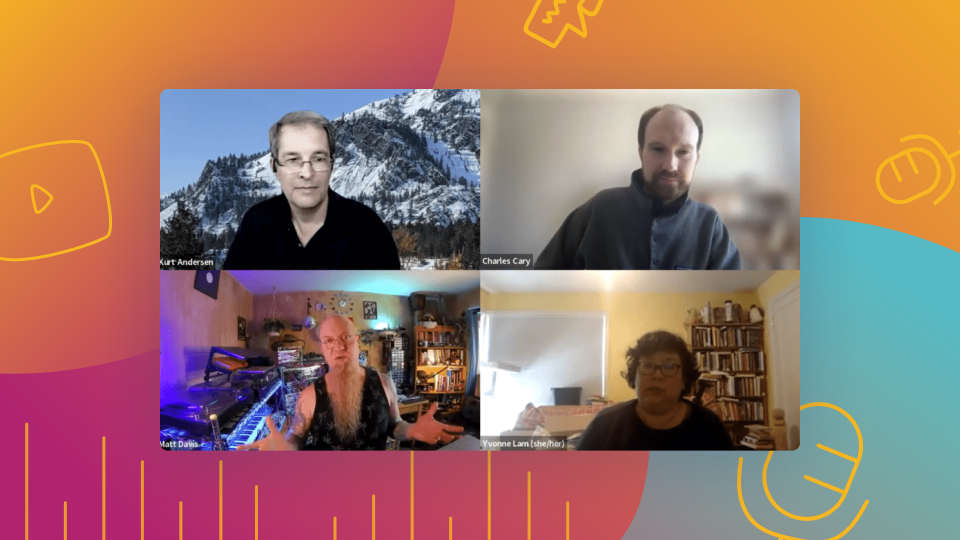 Series Summary
Buckle your seatbelts! We're venturing into the SRE community to chat about reliability engineering. We dig into SRE day-to-day challenges and how it intersects with other parts of your business. What's difficult about on-call? and How do I make sense of reliability data? This is an honest conversation with engineers about how we apply SRE principles. Each episode features community guests. First up is Yvonne Lam, Staff Software Engineer at Kong, and Charles Cary, CTO at Shorline.io. Follow us on Twitter or LinkedIn to know when a new episode drops!
Episode 1: What's difficult about on-call?
Episode 1 covers a juicy, much talked-about topic — What's difficult about on-call? We invited Yvonne Lam, Engineering Manager at Kong, and Charles Cary, CTO at Shoreline.io, to chat with Kurt Andersen and Matt Davis from the Blameless team. Watch the honest and unscripted conversation about on-call personal experiences and learnings.

Matt Davis

Staff Infrastructure Engineer, Blameless
Matt's background covers distributed databases, IT security, site reliability, observability, and techops leadership. He also has a passion for exploring the relationships between the artistic mind and operating distributed software architectures.

Kurt Andersen

Strategy, Blameless
Kurt is a practitioner and an active thought leader in the SRE community. Kurt was a Sr. Staff SRE at LinkedIn. He's a member of the USENIX Board of Directors and on the steering committee for SREcon.

Yvonne Lam

Staff Software Engineer, Kong
I play with books, cats, food, yarn, and dirt, not all at the same time. Staff Software Engineer on the Engineering Enablement team at Kong Software. @yvonnezlam on Twitter.

Charles Cary

CTO, Shoreline.io
Charles was formerly at AWS, where he did operations for DynamoDB. He loves debugging distributed systems and figuring out how to make on-call less painful!


Get Started With Our Webinar