The Blameless Complete Guide to Incident Management
Part 2
In part one of our Complete Guide to Incident Management, we covered dealing with incidents in the moment, and learning and growing from incidents. Let's take your incident management process to the next level in part two.
As the cost of incidents rises, you have to compensate for that impact by investing in incident management resources. Part two focuses on how to build these resources and how to use them to resolve incidents efficiently.
This eBook will cover how to build a robust and resilient process. You'll learn:
How to classify incidents and assign appropriate responses
How to build a runbook that guides responders through problem solving
How to leverage tooling to make incident management faster and easier
Download Your Copy Now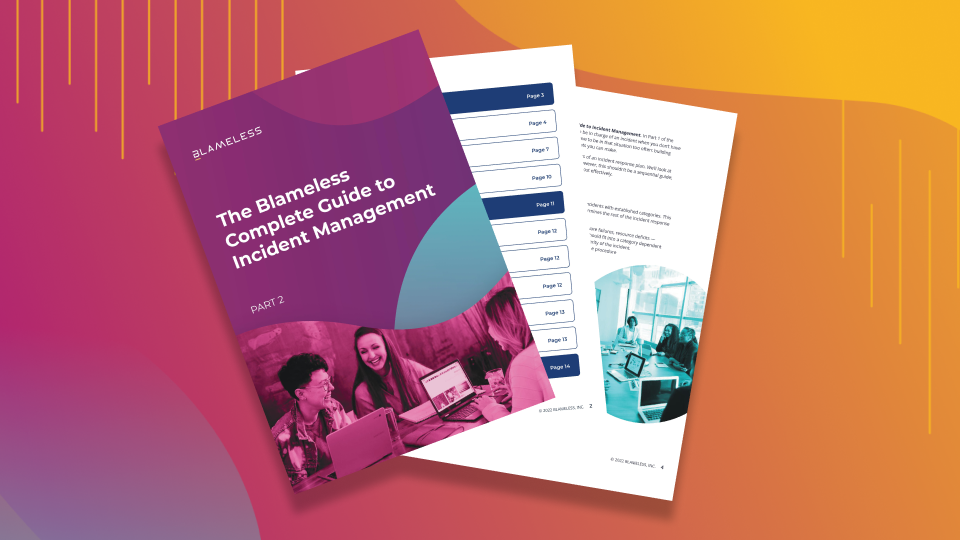 Leading teams trust Blameless.